Tomago House #5: Everything is always on fire.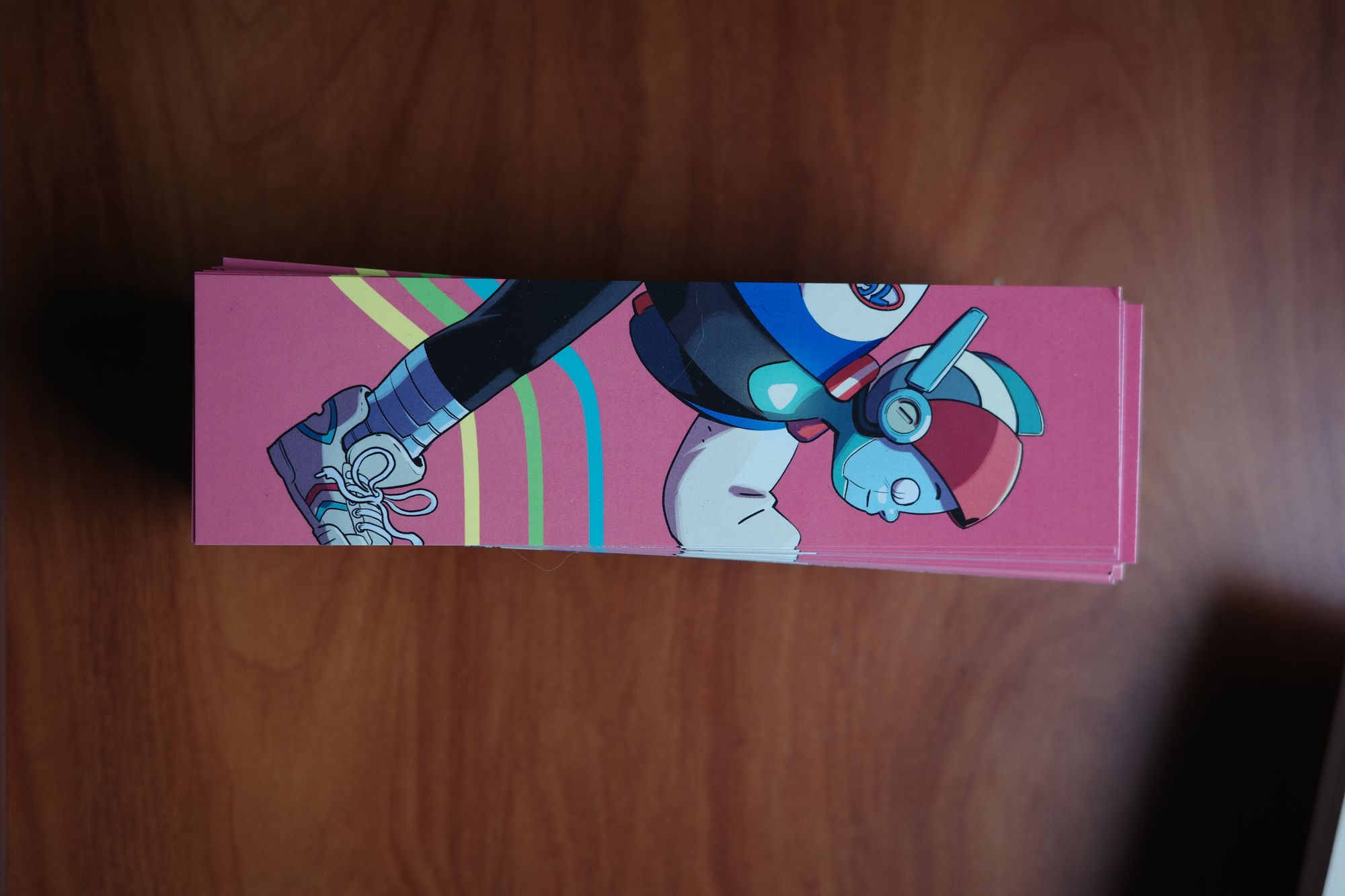 The Best Laid Plans
So it turns out to be a working comic artist, you not only have to make comic books  but also let people know about the the books you've made.  Armed with this knowledge, i decided to break from my longstanding tradition of never attending conventions and signed up for a table at the Toronto Comic Arts Festival (TCAF) this spring.
Unfortunately, despite having signed up for the convention late last year, I've done absolutely nothing to prepare for it until this week and ... womp womp... the show is happening at the end of the month.  After frantically looking around my studio for work I can display, I found a handful of Everyday Hero Machine Boy book marks that I can hand out at my table.  
This is the sum total of all my wares.
I have about four weeks to get books shipped, prints made and cards designed.  A seemingly impossible task, but since my life seems to be on fire every second of the day, it doesn't seem more impossibler (I'm sure this is a word) than all the the other things I need to get done.
So time to my ass moving otherwise it will just be me sitting sadly at an empty table while people walk by pointing and laughing as I'm sure they will do.
TCAF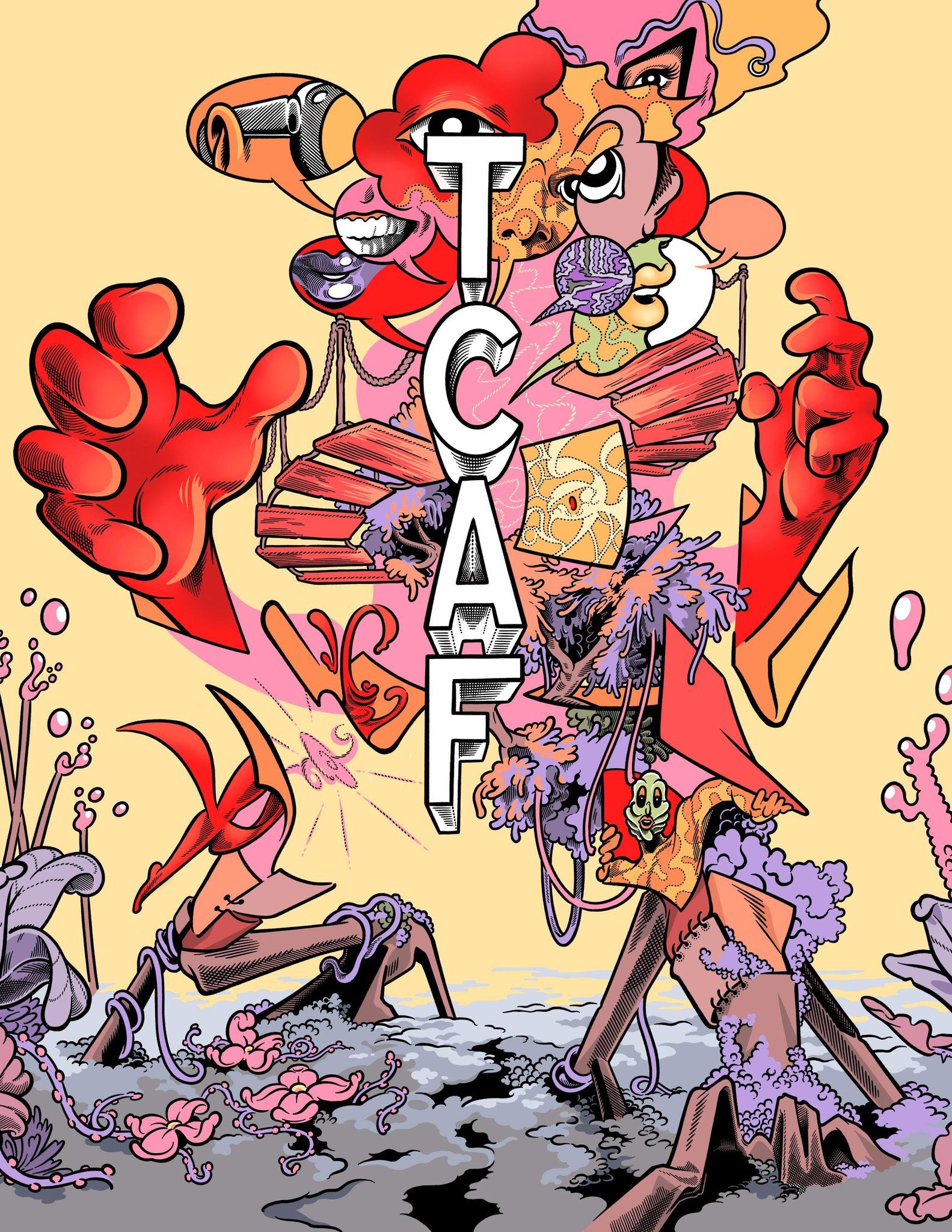 If you're a comic fan in Toronto, TCAF probably needs no introduction.  But if not, you should know that it stands for "Toronto Comic Arts Festival".
I've never been the most prolific at attending conventions but it's the one con that I one I look forward to the most every year.  Unlike most other comic conventions, TCAF really puts an emphasis on small press and indie creators (which I would still consider myself as) and they shine a spotlight on the medium of graphic storytelling itself.  
There's absolutely nothing wrong with the big fan driven conventions (they're also super fun), but I really dig the quirky atmosphere at TCAF.  I always find something new and interesting work there that I never find anywhere else.  If you're in Toronto on the weekend of April 28th-29th, I highly recommend you checking it out (especially since it's free to attend).
Find out more here.
Self-Publishing "Anchovie Akiyama".  
Assuming everything goes according to plan, I should have copies of Everyday Hero Machine Boy and Ninjago: Garmadon at my table as well as some prints of The Strange Tales of Oscar Zahn.  
However, the reason I actually signed up for TCAF was to give myself a hard deadline on having a self published book available to sell.  Originally, the plan was to self publish one of the Oscar Zahn stories but for reasons I will explain another time, I decided to try and make "Anchovie Akiyama and The Glass Chanterelle" into a book instead.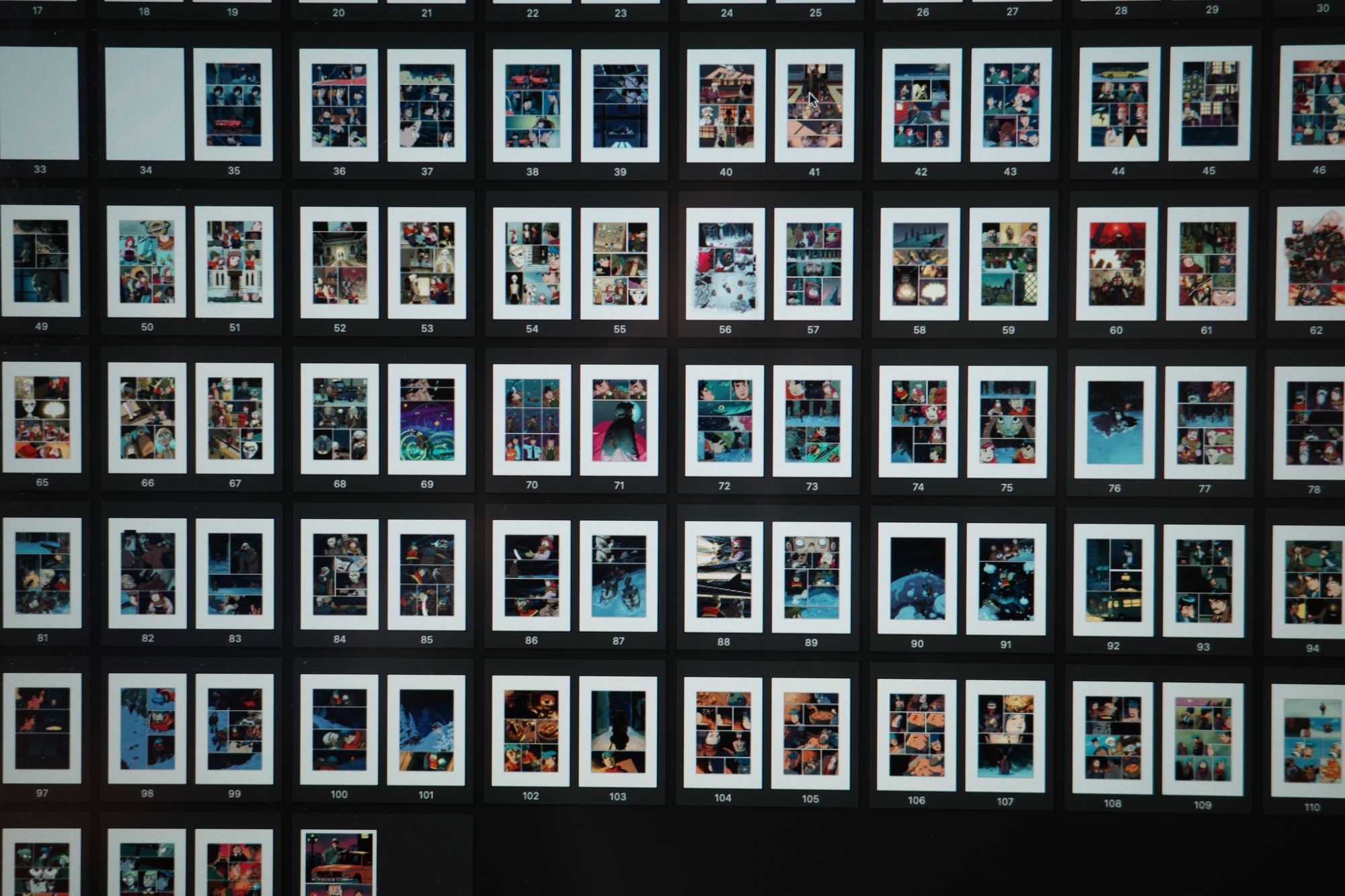 If you haven't heard of "Anchovie Akiyama", it's a bit of an oddball project that I created with the help of my pal, Irma Kniivila.  It's an old fashioned detective adventure in the vein of Tintin and Lupin but er... everybody in the world is named after a type of food.  
The food names aren't pivotal to the story, but seemed vital to the tone of the world we were trying to build.  We came up with the concept on the side while we were working on "Everyday Hero Machine Boy" and it eventually got picked up as twenty four episode series at Webtoon Factory which you can read here.
While I drew the comic with the hopes of it making to print one day, it was actually scripted for the vertical webtoon format so some of the writing needs to be adapted to fit the new medium.  
After the script is rewritten, I'll need to assemble everything into a book, come up with a front and back cover and then rush it off to a printer.  I've also never gone through this process before so it's a big question mark whether I can pull this off successfully.  
In many ways, Anchovie Akiyama was the most difficult project I ever worked on.  Because Irma had to exit the project early on, I sort of inherited a story whose murder mystery I had to reverse engineer while writing and drawing the comic.  It wasn't an ideal circumstance to plot out a story but there's something about these characters that are near and dear to my heart.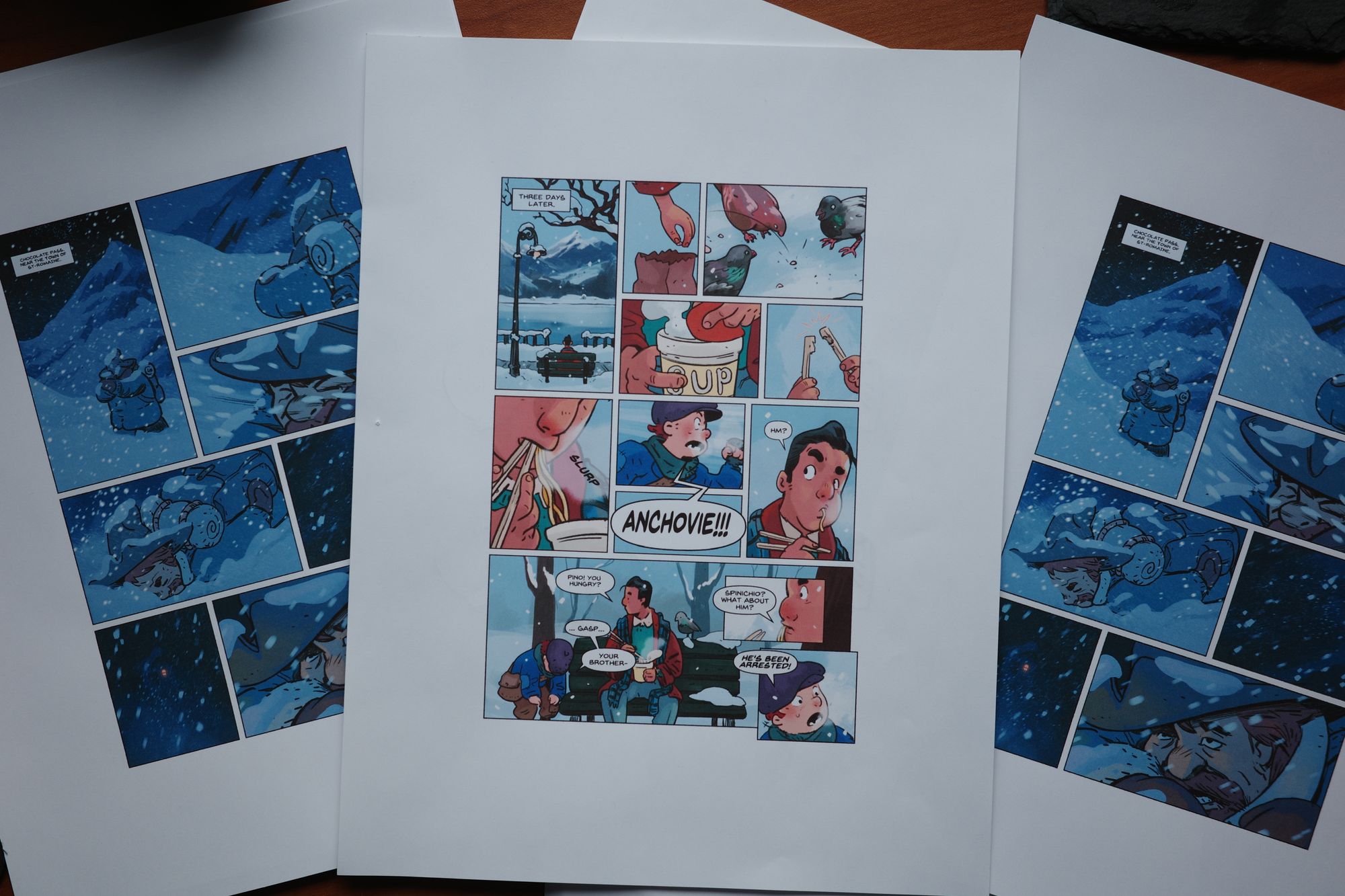 Closing the Loop
I sort of fell into comics accidentally during a time in my life where I was intensely disatisfied with my career.  I had taken a year off from working in the animation and video game industry to try my hand and making a short comic purely for myself.  
The goal was to self-publish  a short twenty page comic to scratch a childhood itch and keep it as a memento.  Alot of amazing stuff has happened since then, far more than I ever expected, but holding my own self published book in my hand is still an unfulfilled dream.
Anchovie Akiyama will be alot longer than twenty pages (I think it will be around a hundred and forty) but it will be exciting (and surreal) to hold it as a book in my hands.
Wish me luck!
Tri