The Strange Tales of Oscar Zahn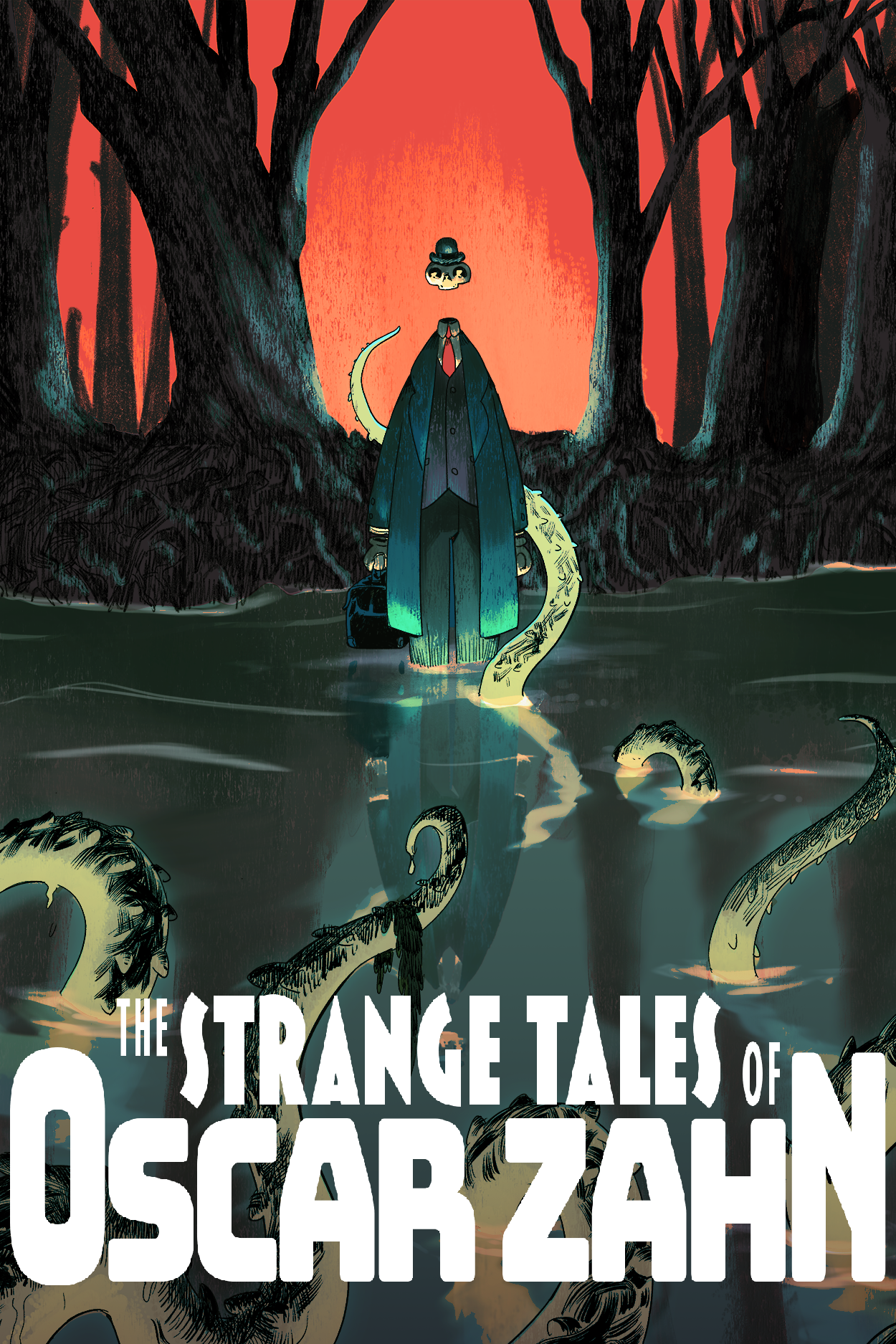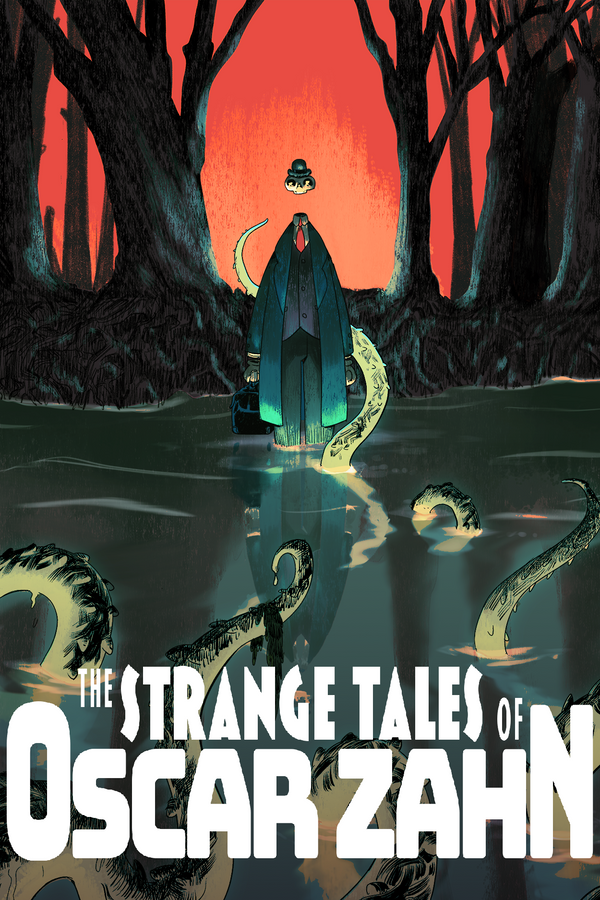 "The Strange Tales of Oscar Zahn" follows the (mis)adventures of Oscar Zahn, the world's greatest paranormal investigator and cryptozoologist (at least according to him). While there have been many great supernatural detectives in fiction, Oscar is unique in that he doesn't work for the living, instead, he solves mysteries for the dead.  
Unfortunately, Oscar's disembodied skull also serves as the host to a supernatural carnivore known as "The Ectopus". Things can get a little complicated when his other half tries to eat the very beings that Oscar is trying to help.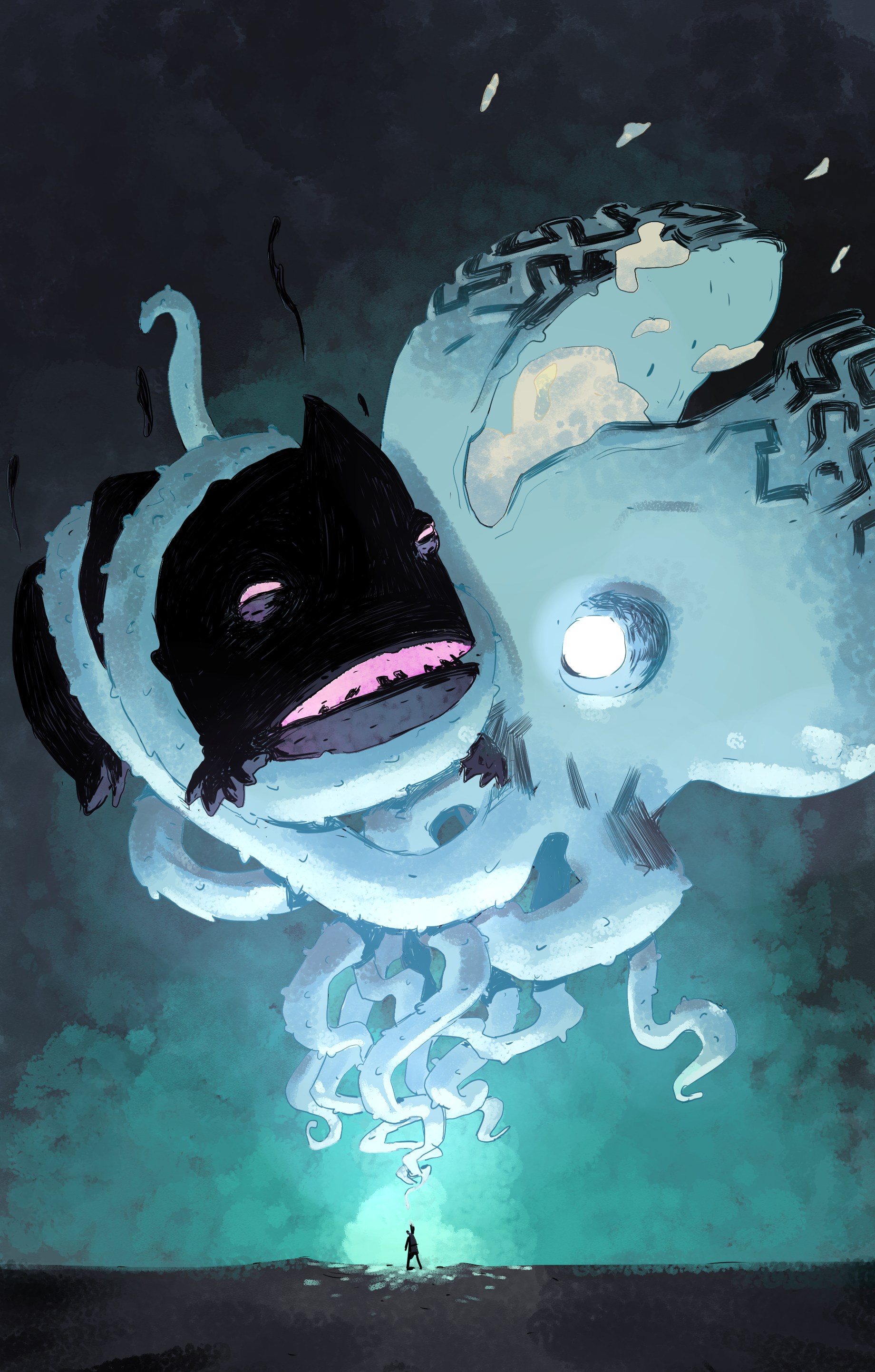 Oscar's profession takes him to all sorts of strange locations where he crosses paths with a diverse cast of characters that are as unique and bizarre as him. But the situations he encounters are often layered and complex, and not so easily solved with fisticuffs (something which he is exceedingly bad at).
"The Strange Tales of Oscar Zahn" was a webcomic I started on tumblr back in 2015 while taking a break from the animation industry. It was originally meant to be a standalone twenty-page comic while I was in between jobs but it accidentally attracted a large following. It eventually became a featured comic on LINE Webtoon where it would run for one hundred episodes before I took a break from it to pursue some other projects.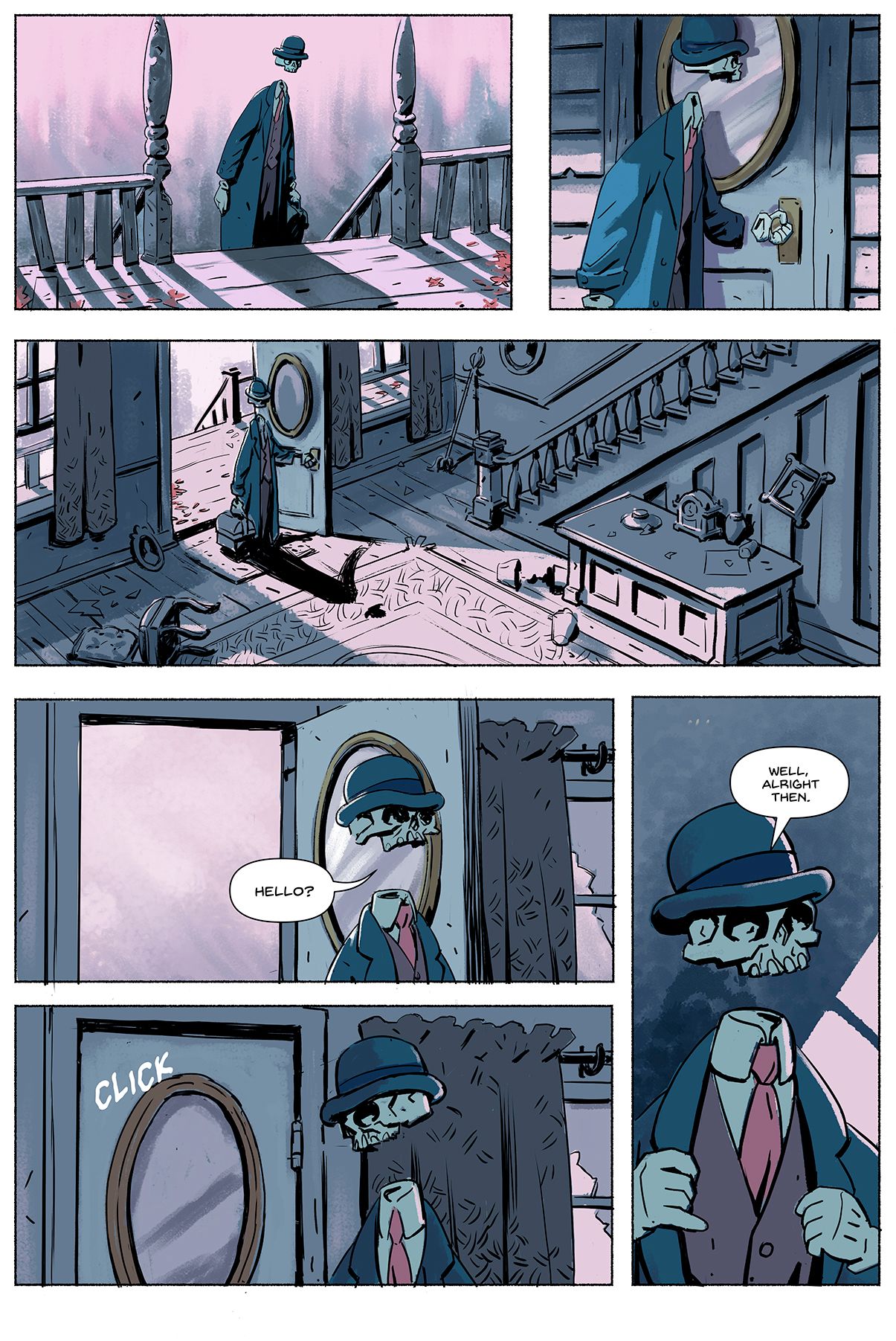 You can read the entire run on LINE Webtoon (for free!) or you can read a newly rewritten version edited for print (its original intended format) here on this site.