Everyday Hero Machine Boy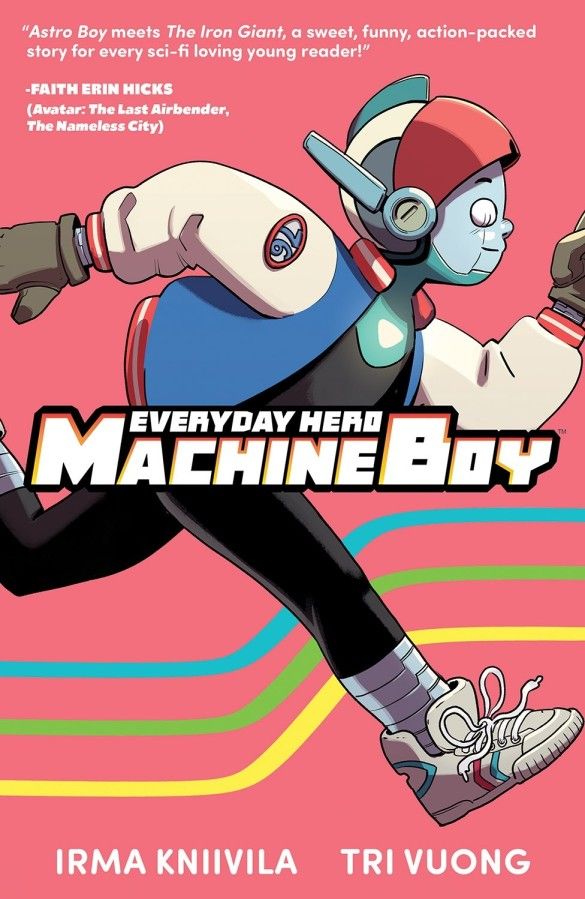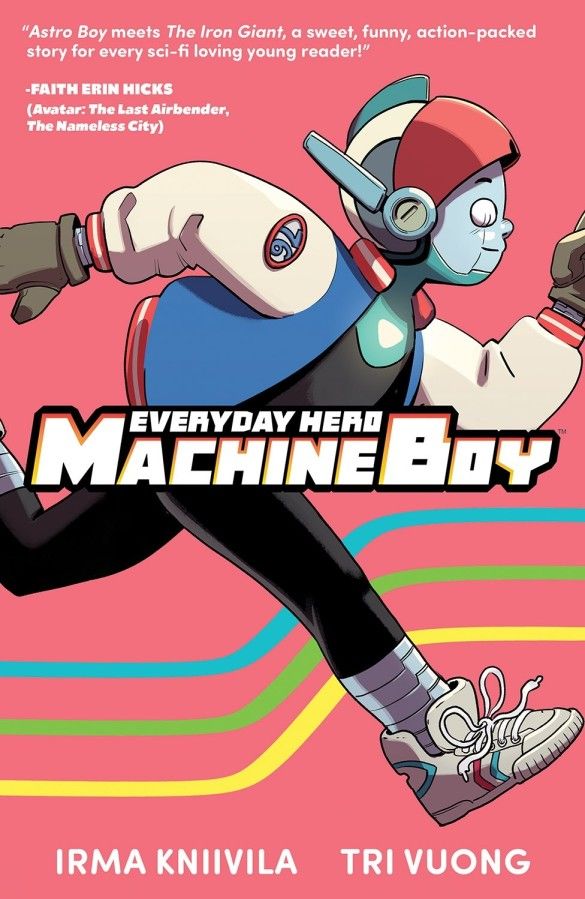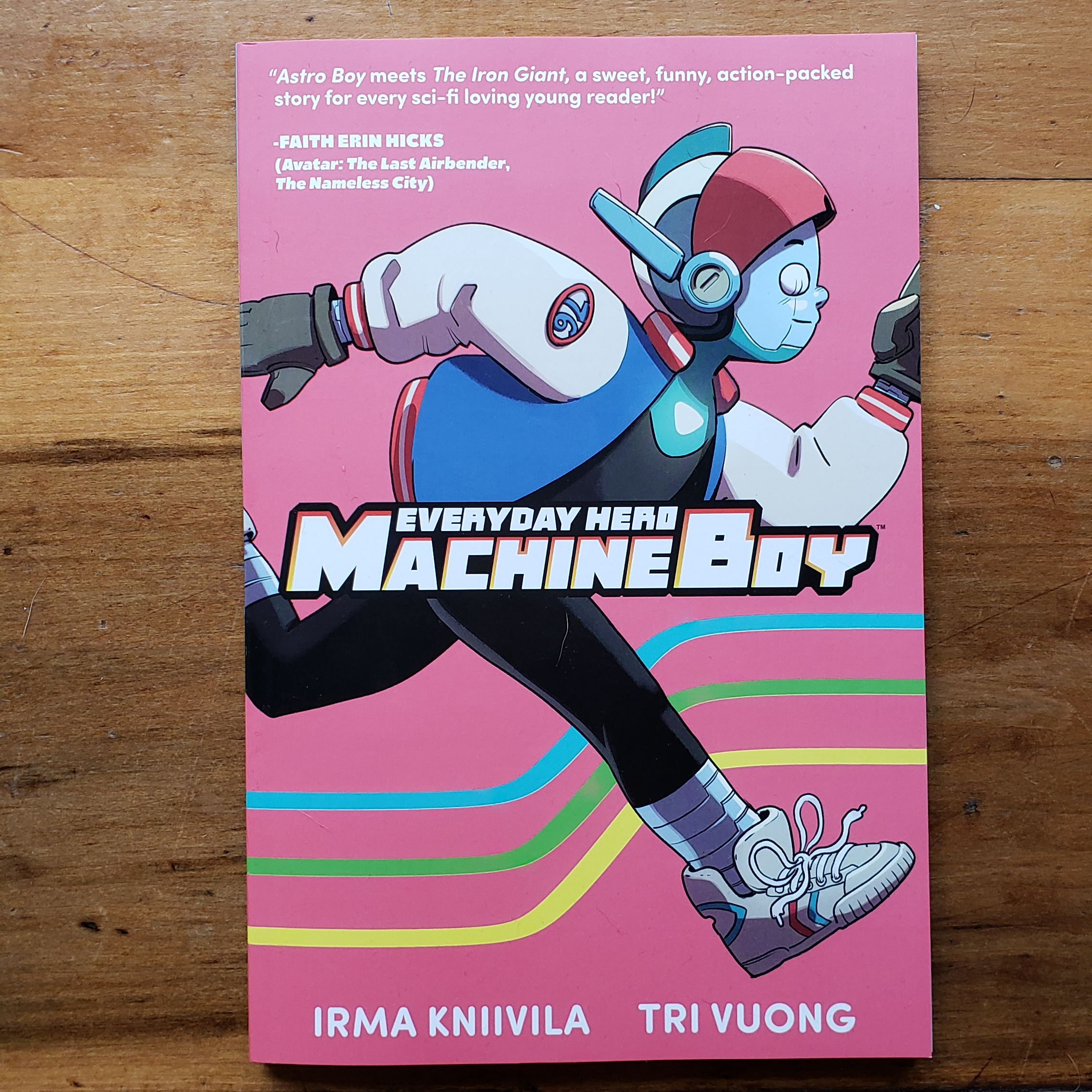 "Everyday Hero Machine Boy" is about a little robot that crashes into the domed city of Mega 416, unintentionally wreaking havoc on it's hapless citizens until his heart is awakened by an old man's Karate punch. Now raised and trained in the ways of the Empty Fist by the old man's widow, Machine Boy has to overcome interstellar threats, neighborhood squabbles and the most difficult ordeal of them all…simply growing up in a world that sometimes doesn't want to accept him.
"Everyday Hero Machine Boy" is considered a middle grade book for children aged 8 to 12 but Irma Kniivila (my co-creator) and I didn't write the book with a particular audience in mind. We were interested in telling a coming of age story fueled by our experiences as children of immigrants, and informed by a heavy dose of nostalgia for the pop culture of the 80's and 90's. Our fond memories of 16-bit RPGs, obscure pop music, and the anime and manga we grew up reading, all coalesced in "Everyday Hero Machine Boy".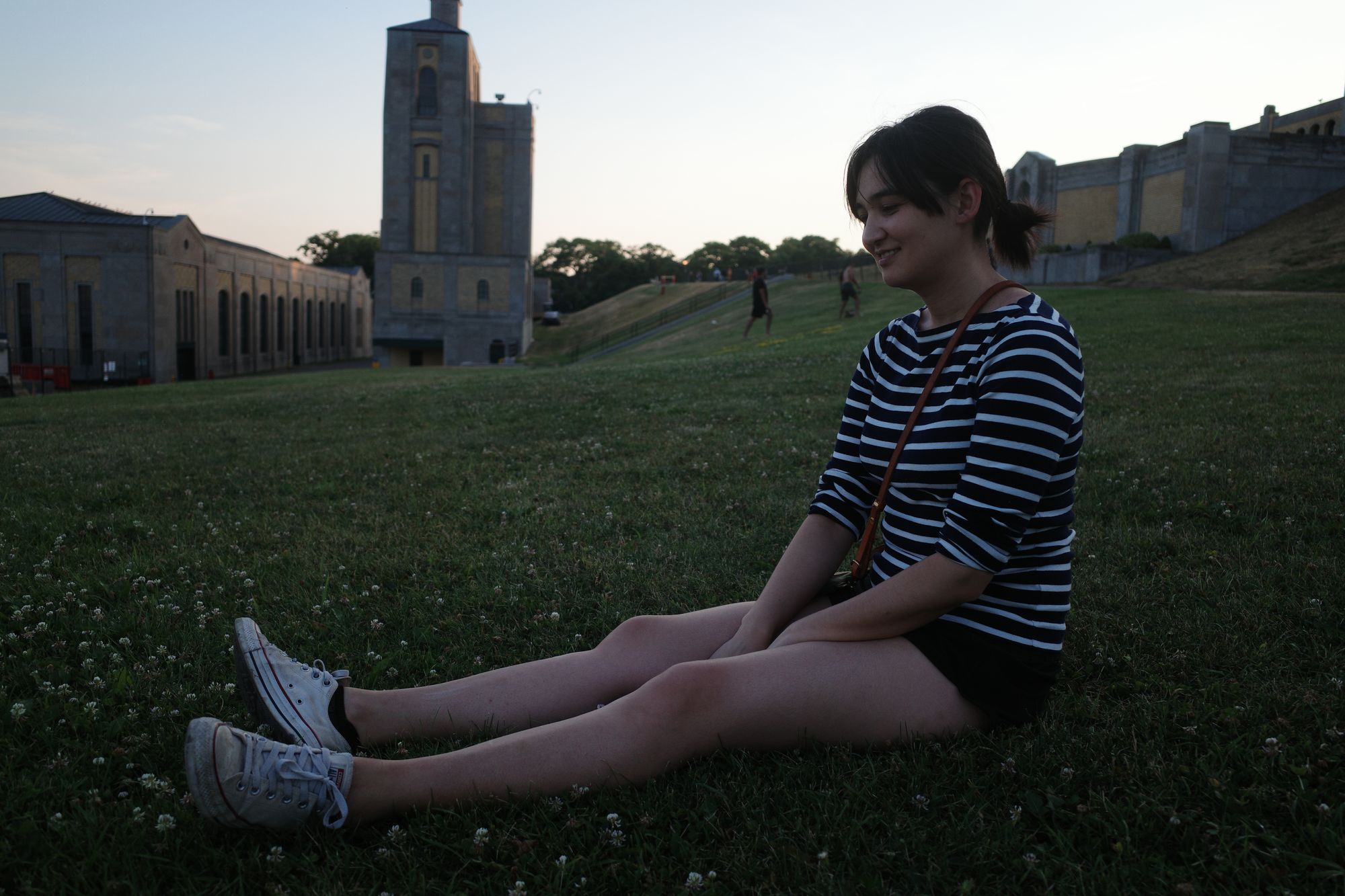 Both Irma and I are fans of Studio Ghibli, particularly in the way their films seem to transcend both the age group their films are intended for as well as the time they were made. Their stories are timeless and for everyone and we tried to do the same with "Everyday Hero Machine Boy".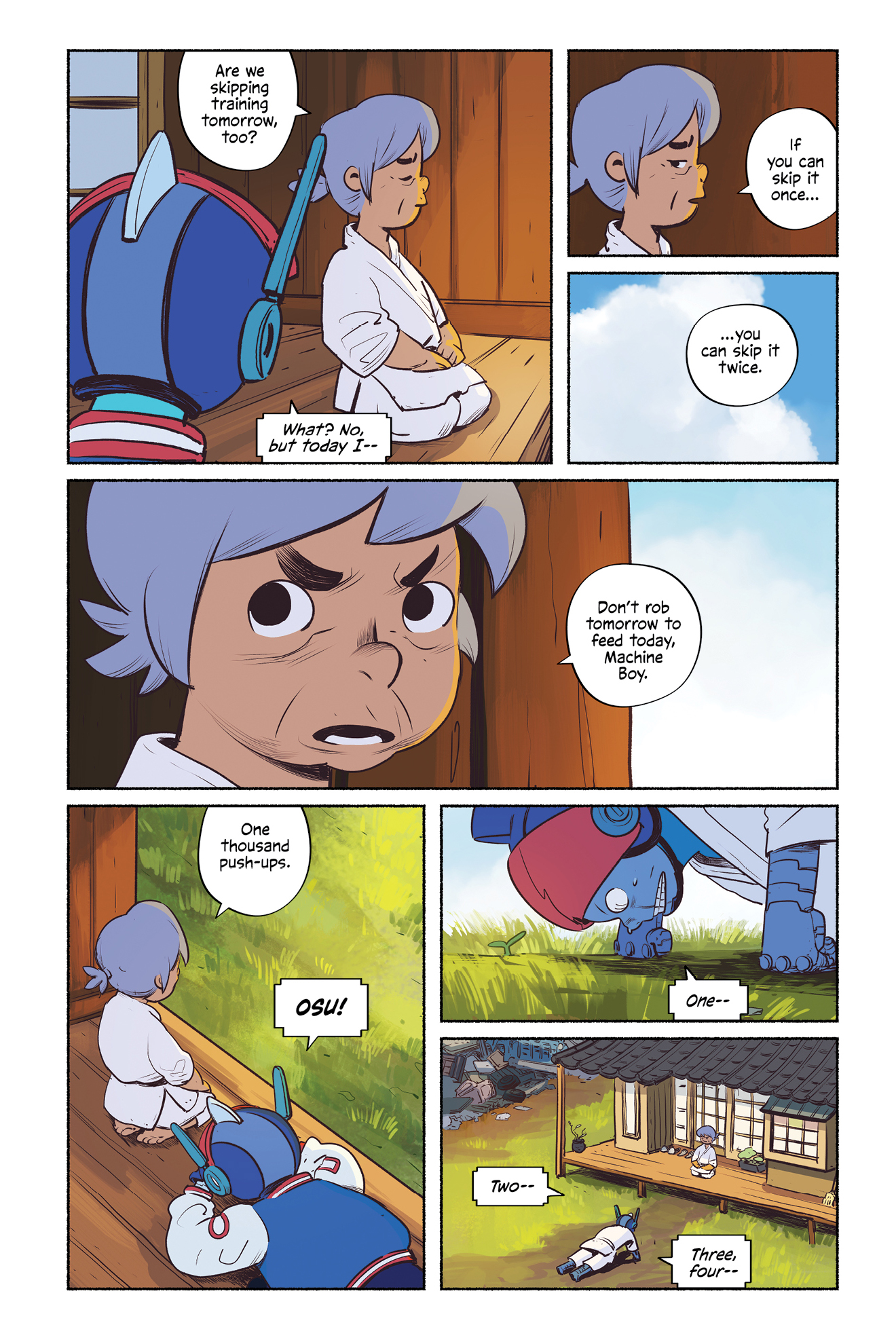 This is a book we poured our hearts and souls into over the last 4 years (zoinks!) and we are immensely proud to show it to the world. It's been very gratifying to see the near universal acclaim it's garnered from those that have read it. "Everyday Hero Machine Boy" has received starred reviews from multiple publications and organizations and has even made it to some "Best of" lists for the year. Not a bad start for our little known indie comic!
If you're looking for a gift for a young reader or just a comic lover, we'd like to think that "Everyday Hero Machine Boy" would be a swell idea!
Here's an awesome trailer that our publisher, Skybound, created for the book: